27 in April 30 2023
The Napoule Boat Show returns from April 27 to 30, 2023.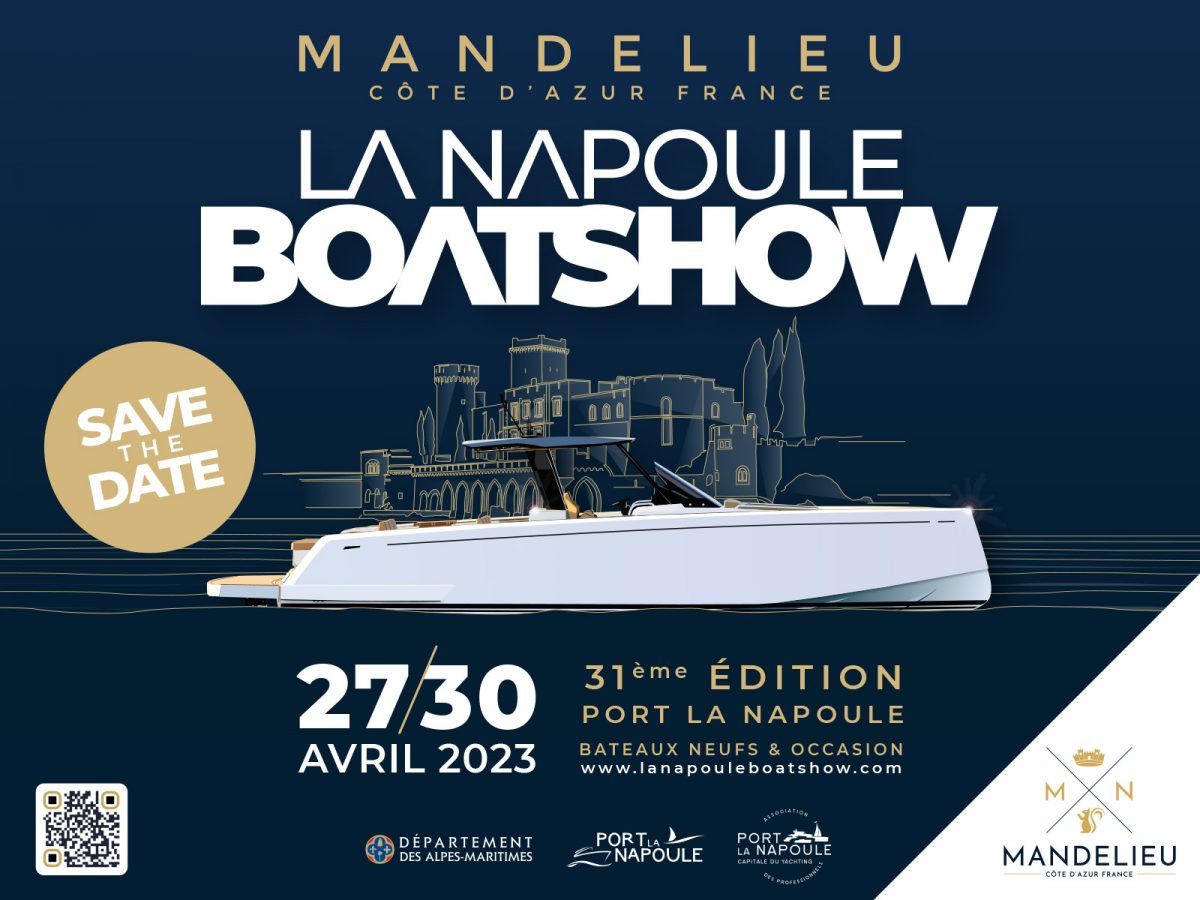 Discover very soon our new website linked to this prestigious event.
This unmissable event traditionally welcomes more than 15 visitors per edition and brings together over 000m10 of exhibition space: 000 exhibitors, 2 brands (including 90 international) and 100 boats – from 50 to 250 meters – 4% of which are second-hand.
During these 4 days of the Show, the public discovers new and second-hand boats from prestigious French and international brands. Professionals from the nautical world will also be present: services, boat equipment and accessories, upholstery, engine manufacturers, marine air conditioning, gyroscopic stabilizers, technical clothing, water toys, insurers...
"This event is part of the tourism development strategy for Mandelieu, historically the capital of elegant sports. The nautical sector is one of the essentials which combines tourist and economic attractiveness. Concerned about its ecological impact, the Port of La Napoule is now equipped with a catamaran quay. Certified Clean Port, it displays a Blue Flag for ports. Initiatives and labels that demonstrate Mandelieu's desire to continue its commitment to qualified tourism that respects the environment."
Pierre-Louis Roucariès, Director of the Mandelieu Convention and Visitors Bureau.