In the Gulf of La Napoule, the archipelago of the Lérins Islands is an exceptional site where nature, culture and relaxation come together peacefully. Indeed, in an idyllic preserved setting, these two islands are true jewels of the Côte d'Azur. They offer a unique spectacle, illustrated both by the richness of the botanical collection present and by the historical atmosphere reigning on the spot...
Sainte Marguerite island, nature walk and historical heritage.
Sainte-Marguerite Island - the largest - is a veritable green lung with no less than 152 hectares of state forest, it extends over 3 kilometers.
We discover there: an ornithological reserve, the pond of Batéguier, 22 kilometers of marked trails and many preserved coves. It houses the Fort Royal, a former state prison reinforced by Vauban and which housed one of the most famous prisoners in history: the man in the iron mask ! The Museum of the Sea, meanwhile, occupies the oldest part of the fort.
Ile Saint Honorat, spirituality and suspended time!
Her little neighbor Saint-Honorat Island, is only 1 meters long and 500 meters wide. Wooded with umbrella and maritime pines, it is home to the famous Abbey of the monks of Lérins. Indeed, rich in its historical heritage, the abbey was founded in the XNUMXth century by the Cistercian monk Honorat. It has since been a high place in Christian history.
Impregnated by 16 centuries of monastic life, Saint-Honorat Island is open both to lovers of preserved sites and to those in search of tranquility and spirituality. Abbey wine is manufactured on site as well as liqueurs : verbena, mandarin, lerincello.
The timetables for going to Sainte Marguerite Island from Port La Napoule
Since Port La Napoule, transfers are made from May to September (Tickets at the Tourist Office or on the Online Store).
Outside this period, you can take a carrier from the Port of Cannes.
Back in La Napoule, do not hesitate to take an excursion on one of the most beautiful tourist routes in France: the Corniche d'Or !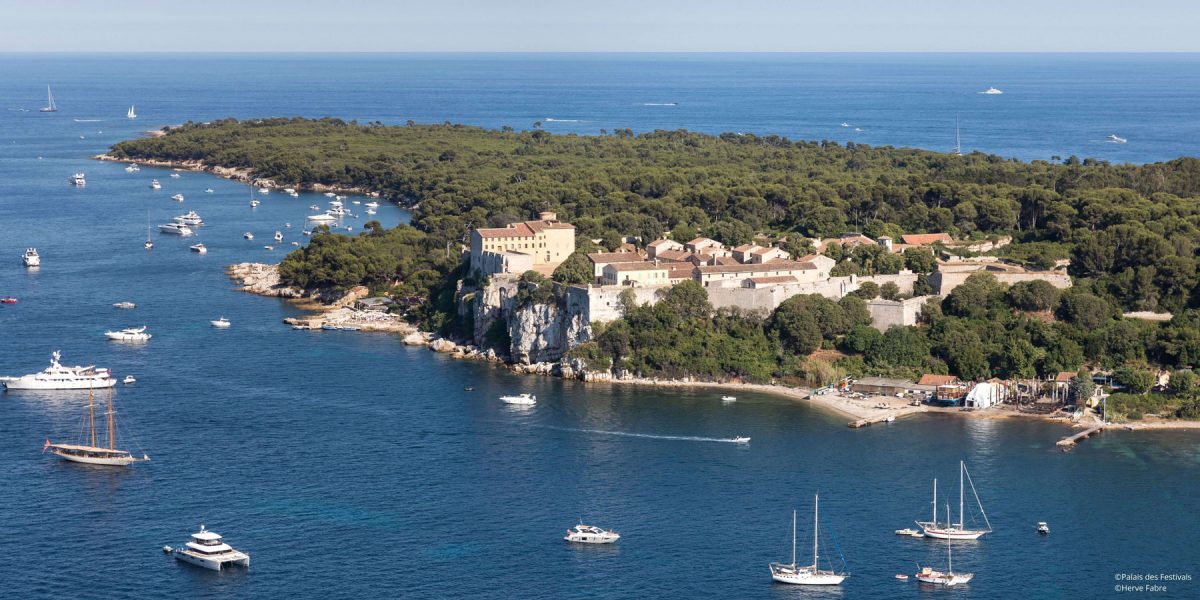 Transfers to Ile Saint Honorat are only possible from Cannes with Compagnie Planaria – Abbaye de Lérins.