The Mimosa Route
Over 130 km, the Route du Mimosa stretches from Bormes-les-Mimosas to Grasse. This tourist route, recommended from January to March, is typically the symbol of a Côte d'Azur winter which offers, in a mild climate, a kind of itinerant holiday resort between azure blue and sunny yellow.
A tourist route that smells of mimosa.
Between the coast and the forest massifs…
This route makes you discover the riches of the Côte d'Azur , its authenticity, its unique terroir, its festive atmosphere neighborhoods, are the cultural heritage. unsuspected through the fragrant scents of mimosa.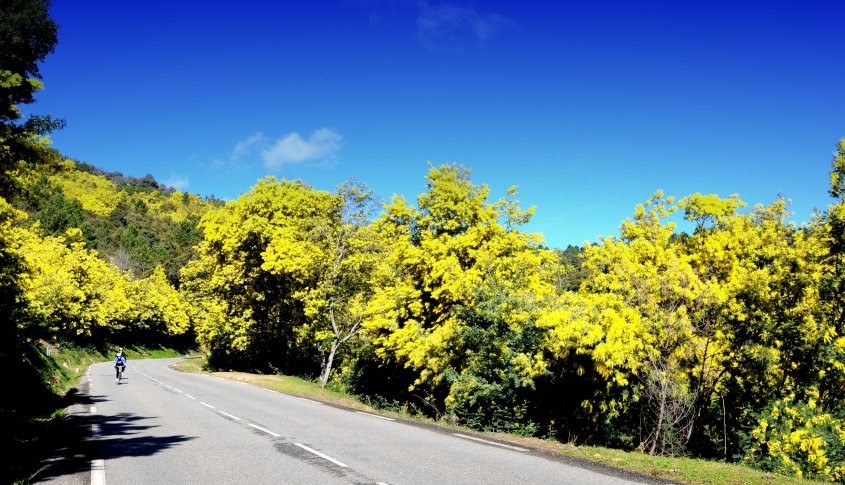 The magic of the yellow flower!
Some ideas to do with family or friends...
Enter the forest massifs or the remarkable gardens to breathe in the subtle scents of mimosa.
Push the doors of the forceries to meet the mimosists and share their passion during a meeting.
Make a gastronomic stop to taste the specialties with the scents and flavors of mimosa.
Live an exciting and olfactory experience in the alchemy of mysterious perfumes.
All of the stopover towns offer a schedule of garden visits, hikes, discoveries of producers and flower parades during the first months of the year. Do not hesitate to visit the site of the mimosa route!