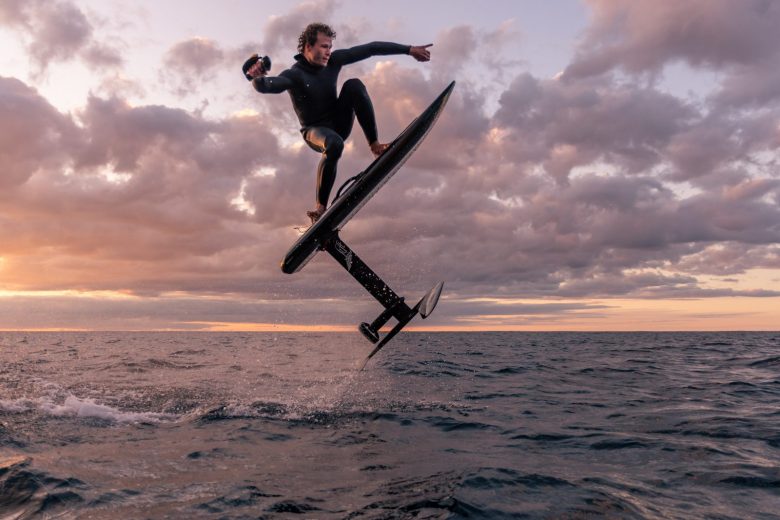 Latest novelty in water sports, the eFoil is a 100% electric flying surfboard above the water.
The practice of eFoil is suitable for everyone: for beginners, looking for a fun and entertaining experience, as well as for great athletes, looking for thrills! Getting started is quick and easy. By following the advice of our experts, most participants fly above the water in their first session!

The activity we offer is completely respectful of the environment. Our eFoils are 100% electric, they emit neither emissions nor noise. This activity will not pollute and will not disturb the tranquility of your municipality or their seabed.

From November 15 to March 15: open by reservation
From March 16 to November 14: every day from 8 a.m. to 20 p.m.
Pricing
Session 1h 1 eFoil 1 person: 150€
Session 1h 1 eFoil 2 people: 200€
Session 1h 2 eFoils 2 people: 300€
Session 1h 2 eFoils 3 people: 350€
Session 1h 2 eFoils 4 people: 400€
Internship 3 sessions of 1h of eFoil: 360€ (120€/h)
Internship 5 sessions of 1h of eFoil: 500€ (100€/h)