Vacation at the beach!
To each his own beach! In Mandelieu-La Napoule, 7 fine sandy beaches are set against the unmissable Lérins Islands and the red rocks of Estérel. Sports, family, secret beaches, all offer an ideal environment to unwind and relax with family and friends!
Listen to the episode dedicated to the coastal path and the Mandolocian beaches in the PODCAST MANDELIEU MOMENTS! Good listening !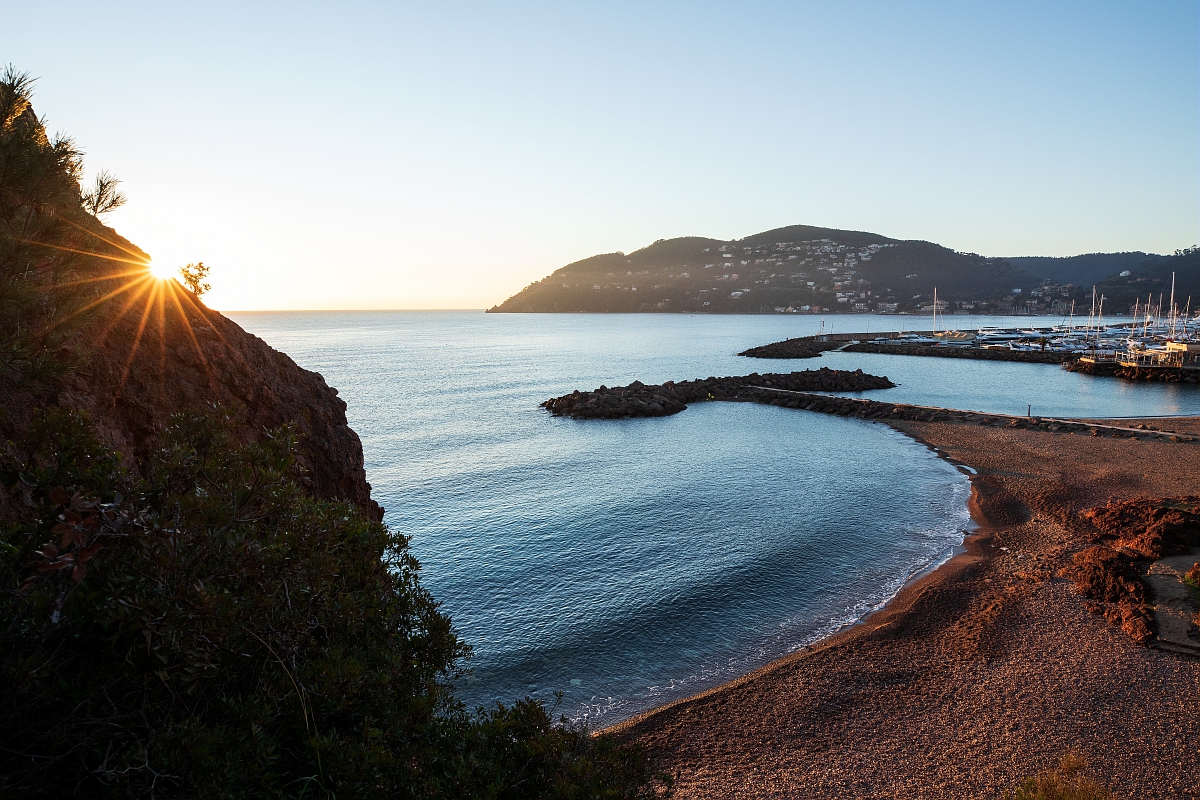 THE BEACH: MANDELIEU'S SEDUCTIVE ASSET!
The beaches are the focus of all attention in Mandelieu. This is the family asset of the Destination. The assurance of sharing privileged moments in a preserved natural setting with a varied and quality offer or aesthetics, diversity and quality of the offer, safety, accessibility, comfort and preservation of the sites are proposed.
Family and sports: Dauphins, Sable d'Or, Robinson and Fon Marina beaches are rather sporty and family-friendly, there are beach volleyball courts, the "Les Voiles de Lérins" nautical base and large spaces surrounded by secure dykes. We regularly meet members of the Club de Longe Côte!
Ideal for children: the beaches of the Château de la Napoule and the Raguette along the Sentier du Littoral. They are popular with families because children can play quietly while walking a relatively long distance. Ideal early in the morning in summer, for lovers of paddleboarding or morning swimming!
The secret beach of the Côte d'Azur: La Rague. It marks the end of the coastal path. It is a refuge that juxtaposes the Port of the same name. Its 360° decor is impressive because overlooked by the Château d'Agecroft and the red rocks of the Estérel. In addition, a charming pontoon - starting point for nautical activities - has in sight the Château de la Napoule and the Lérins Islands.
SOOTHED MOBILITY.
.The beaches and tourist sites of Mandelieu-La Napoule are easily accessible thanks to the many FREE PARKINGS.
Just place a blue disc on your dashboard (which you can get at the Mandelieu Tourist Office).

.Two FREE SHUTTLES are put into service in July August, 7 days on 7 :
THE COAST crosses the seaside from the Port de la Rague to the Rond-Point Etienne Romano.
THE MIMOPLAGE SHUTTLE provides passenger transfers from the city center to the beaches.
Times available from the Tourist Office – Tel: 04 93 93 64 64.